Pyracantha coccinea #1
September 2020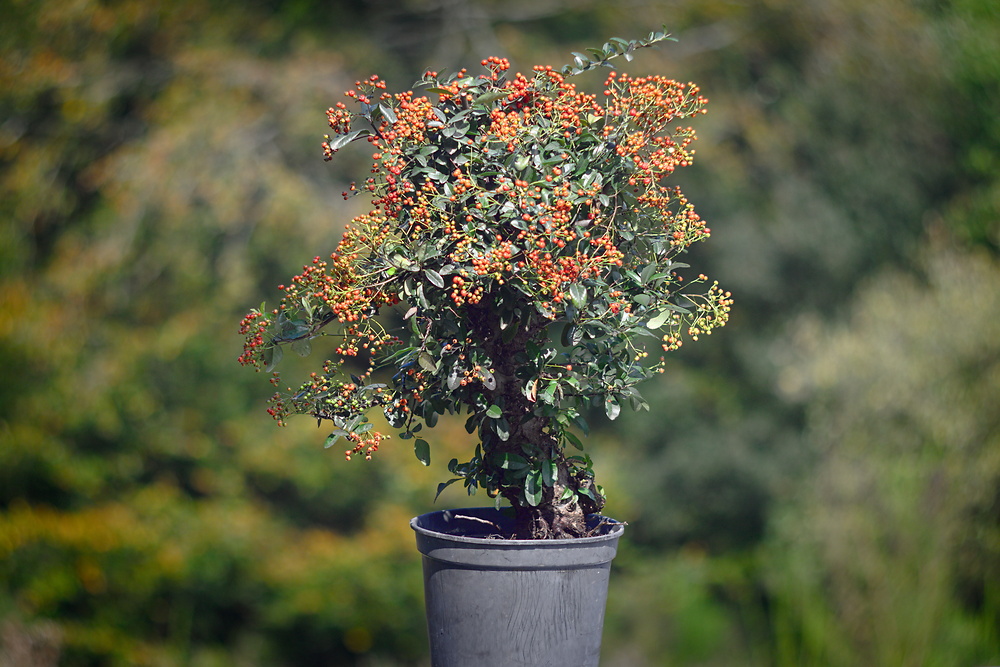 This 15 years old pre-bonsai was ordered from Mistral Bonsai near Tarragona in the Northeast of Spain.
March 2021
It was repotted in March in a mix of pine bark, lava, and pumice.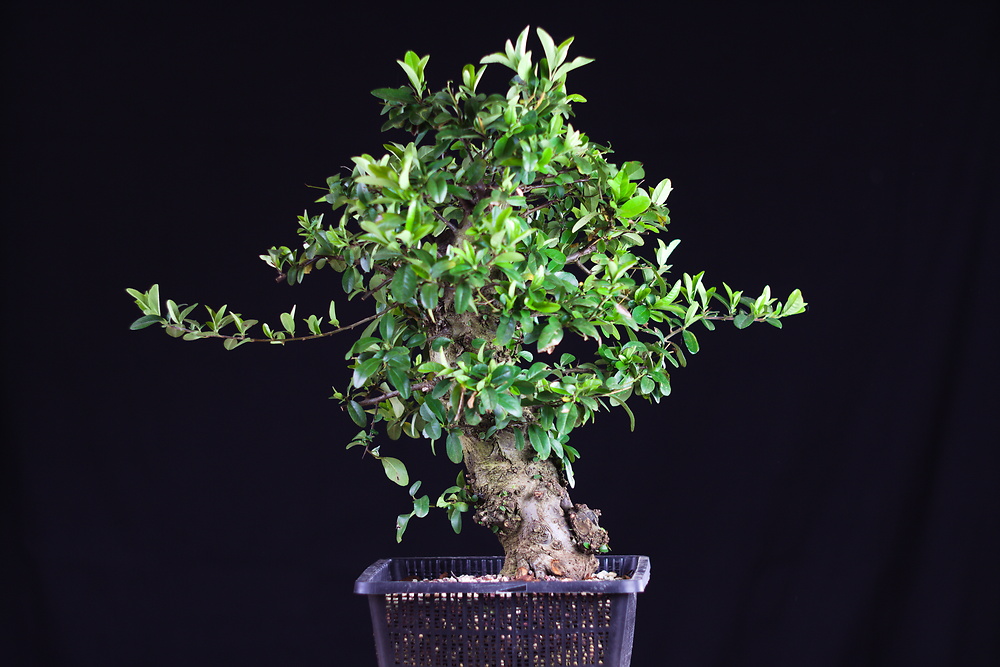 May 2021
It is growing well since the repotting and is now in full bloom from the few flower buds left.